In the 19th century, nearly everything in a typical home was flammable. Open flames were used routinely for heat, light and cooking. Needless to say, the loss from fire was frequent and devastating. The populist movements of the time produced many organizations to deal with common issues from politics to agricultural efficiencies. Banding together to face the devastation of fires was yet another outgrowth of American populism.
In 1860, citizens from the rural towns of Dryden and Groton in eastern Tompkins County established the new insurance organization of Dryden & Groton Mutual Fire Insurance Company, naming Freeman Stebbins as its first President. It was organized under 19th century laws which permitted citizens to organize provide fire insurance protection for one another in areas not served by existing national carriers. Most large fire insurance companies of that time were based on the East Coast and only wished to provide protection to large city populations with paved streets and paid firefighters.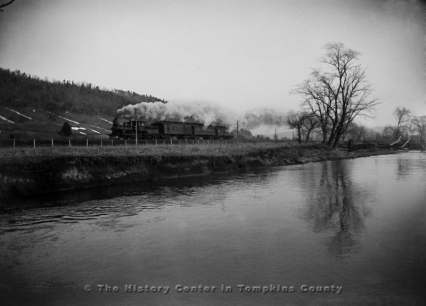 In 1910, the company was formally incorporated as Dryden & Groton Fire Insurance Co-Operative Insurance Company. The company was reorganized in 1984 and adopted the current name of Dryden Mutual Insurance Company. While many carriers appeared over the years to serve rural communities, few have had the staying power of Dryden Mutual. It continues to provide difficult lines of property and liability insurance in urban and suburban areas statewide. Our policyholders have been the sole owners of the company from the beginning and they are still benefiting from the original purpose of this organization.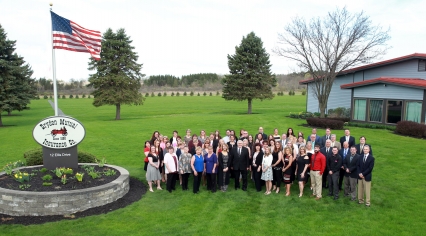 Today, Dryden Mutual Insurance is a viable growing service company that employs more than 70 full-time employees throughout New York State. During the year of 2019, we eclipsed the 70 million dollar threshold in direct written annual premium, and our assets exceeded 200 million dollars. Dryden Mutual Insurance is a valued business partner within Tompkins County as well as New York State through our insurance industry contributions along with our social service commitments.